Festival 79 portfolio presented
期刊與書籍

HONG KONG STANDARD

1979.1
---
The Urban Council's Museum of Art was yesterday presented with a portfolio of paintings by artists whose works were displayed in the exhibition Festival 79 held in connection with the commonwealth games at Edmonton in Canada last year.
The portfolio which consist of nine paintings by different artists living in commonwealth countries, was presented by the Canadian Commissioner in Hong Kong, Mr. W. T. Warden, to the Chairman of the Urban Council, Mr. A. de O. Sales.
Mr. Warden said it was significant that among the paintings chosen for the exhibition was one by a Hong Kong artist, Mr. Liu Kuo-sung.
---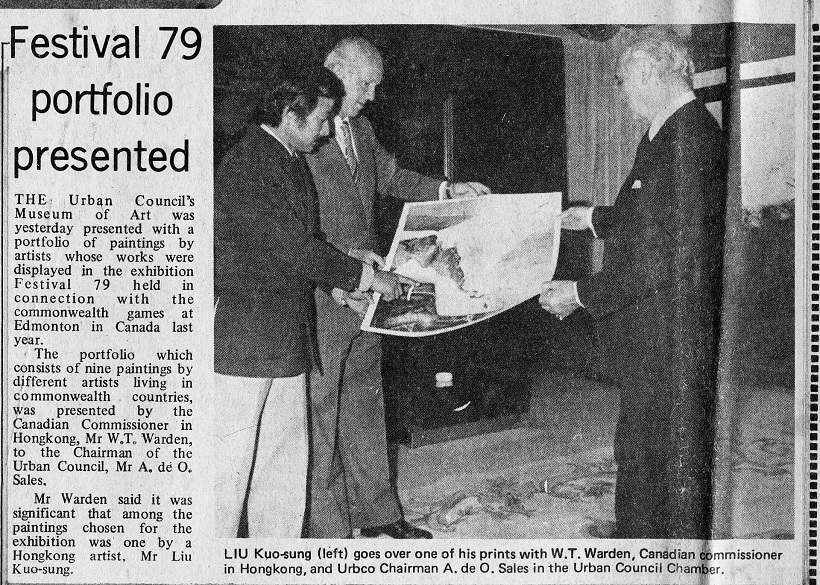 Back to all